Shopping independently has now become an essential, especially as major brands are continuing to push through on-trend products with reduced prices. Major labels are known to simply repeat anything that is on trend and throwing them on any on-trend model at any given time in order to boost sales. It has almost become a uniform with a number of brands all over the world unable to keep up with the constant, ever-changing demands in fashion.
With this being said, this doesn't necessarily mean that you have to on-trend fashion route, instead, moving towards the independent labels around. High street stores will always be there with their items so it's important to consider something different from time to time.
Below we've listed some independent clothing brands just for you.
Rae Feather
Rae Feather is a brand that truly brings together elegance, luxury, and sophistication. The philosophy the brand was created around was to create something different, unique and genuine. The founder, named the brand after herself, ensuring that each item made stuck by the elegance, luxury and sophisticated principles. Now that Rae Feather has continued to generate further interest, Rae Feather has continued to win over the hearts of people everywhere with simplistic and minimalistic designs that are created through passion.
Folk
Folk clothing was founded by Cathal Mcateer way back in 2002 and has been silently operating for over 15 years. The idea behind the brand was to create a balance or middle point between streetwear and designer clothing. It was there to bridge the gap and Folk did exactly that. Folk has been described as many different things but nothing personifies the brand more than 'quietly elegant clothing, enriched by subtle details: style without drama'. The extra attention to detail, multi-purpose designs, and the distinct Folk colours have seen the brand move from strength to strength every single year.
Totum Fitness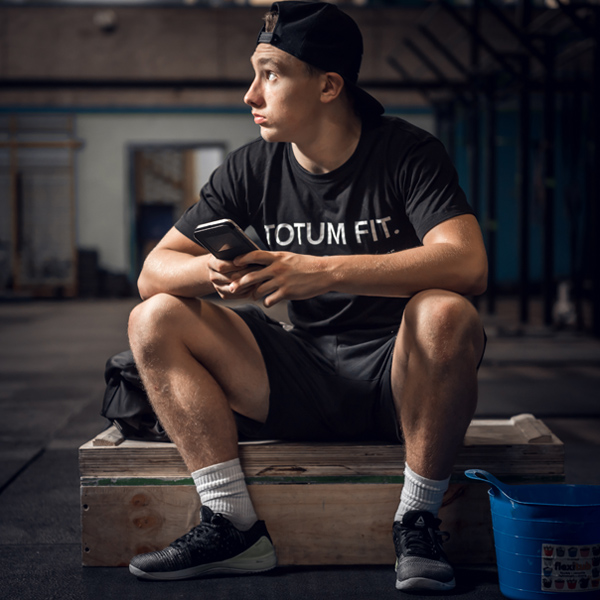 Totum Fitness is the only brand included within this list that is purely a gym brand. Not only is it a gym brand but it is a functional fitness brand that specialises in clothing for CrossFit and of course functional exercises. Totum Fitness is part of overall brand Totum that brings together a host of training camps, fitness programs, and diet plans in order to help you achieve your goal. With this, they decided to bring together a clothing brand that helps you perform and feel comfortable at the same time. If you truly want CrossFit clothing, Totum Fitness is exactly what you need.
Criminal Damage
Criminal Damage is an East London special, that specialises in streetwear classics. With the rise of streetwear, we have seen a number of brands rise, however, Criminal Damage are one of the leading designer streetwear brands in the UK. Criminal Damage offer something different and a visually pleasing adaption of the streetwear trend. As it is appealing to the eye, bold and stylish, Criminal Damage has cemented themselves as one of the strongest streetwear brands, helping the urban trend thrive.