The engagement ring is traditionally the physical representation of one person's love and commitment to another, when proposing marriage. It is most commonly known as a symbol of one person's desire to spend the rest of their life with another individual, sharing long-lasting love, affection, trust, and devotion.

After years of soul searching, you now decided that you want to marry your partner. The next big step would then be deciding the perfect ring that would best represent your love and relationship with that person. Of course you'd want to give the very best, right? To fully achieve a unique style that will best represent the meaning behind the ring; go for a bespoke design.

By simply utilizing these simple tips and seeking advice from a few trusted people you already know, you'll surely find the best design in no time!
What is your design of choice?
Perhaps you're only familiar with the classic one stone solitaire, but nowadays, engagement rings come in various shapes and sizes. Although the classic diamond solitaire is still the primary choice for most because it's nearly foolproof, which makes it the safe choice.

But if you want to get a ring that exhibits superb effects, it could entirely be accomplished by using Pavé settings or multiple stones. If your budget won't be able to obtain the aforementioned designs, then why not opt for a smaller, less costly central diamond and use side stone setting with diamonds across the shoulders or around the centre stone for that 'halo' effect. White metal halo design rings are also one of today's top designs with regards to diamond engagement rings.
Who can you ask?
Don't be afraid to ask your married friends on how they chose engagement rings, along with the process behind it. Also, don't forget to enquire amongst your partner's mum and friends, or even your very own mum as she might be able to give you some invaluable tips that could help you along the way.
Before deciding on the type of bespoke jewellery design though, it would be wise to ask this questions first: Does your partner prefer diamond? Because increasingly, more and more people are opting for other kinds of precious stones than the sparkle of diamonds.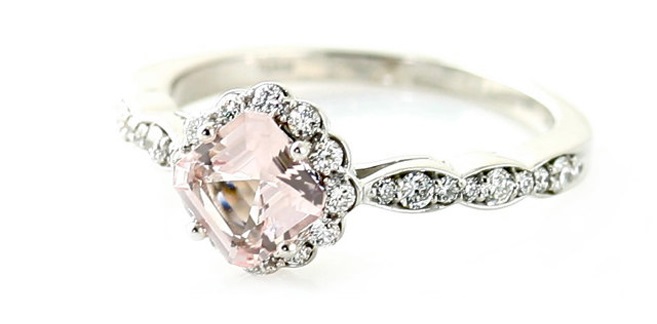 However, if you have no idea what the answer to this question is -- don't worry, and don't panic. Remember, your family and friends will wholeheartedly help you with this dilemma, so long as you ask them to. After you've confirmed that your partner is indeed a fan of diamonds, that's when you start researching for design ideas. Which will look good on her hand? Which design would best fit her style? Should the stone/s be big or small? These things will assist you on finding the perfect ring. Purchasing a bespoke engagement ring is not as difficult as you think it might be. As with any other purchases you make, the more you know about it the better. That is why research and seeking help with an experienced bespoke jeweller is a must in this process.

Do you already have a specific design in mind? Make it into reality by going for a customized diamond engagement ring!
Bio:
For more than ten years, Daniel Greenberg has been hand crafting DG Bespoke Jewellery and is known as a trained master diamond mounter and goldsmith. As he was taught by one of the best jewelers in London (his father), Daniel makes certain that all his unique pieces are pure perfection.