Kids have a funny habit of spilling anything they possibly can on themselves, so putting them in expensive formal wear can make you feel tempted to RSVP "no". But, as much as you might want to leave them in their comfortable active-wear, sometimes you have to bite the bullet and get the family dressed for a formal affair.

Make your life easy with the help of these seven simple dress-up outfits for kids, so that you might actually have time to get ready yourself!
1. Polo and Jumper
A great, versatile look is the collared polo shirt underneath a jumper. It's perfect for dressier occasions, without being too fancy. Plus, kids love the layering option because it lets them cool off as needed. Work this look into spring by choosing a bright, patterned sweater and a coordinating polo in a solid hue.
2. Button-Up and Chinos
For a breezy summer look that's still dressy, opt for a short-sleeved button-up shirt and tidy chinos. The result is a laid-back but smart outfit that isn't too hot. Plaid is a great way to infuse bright, summery colours into dress clothes, while chinos are often available in fun pastels.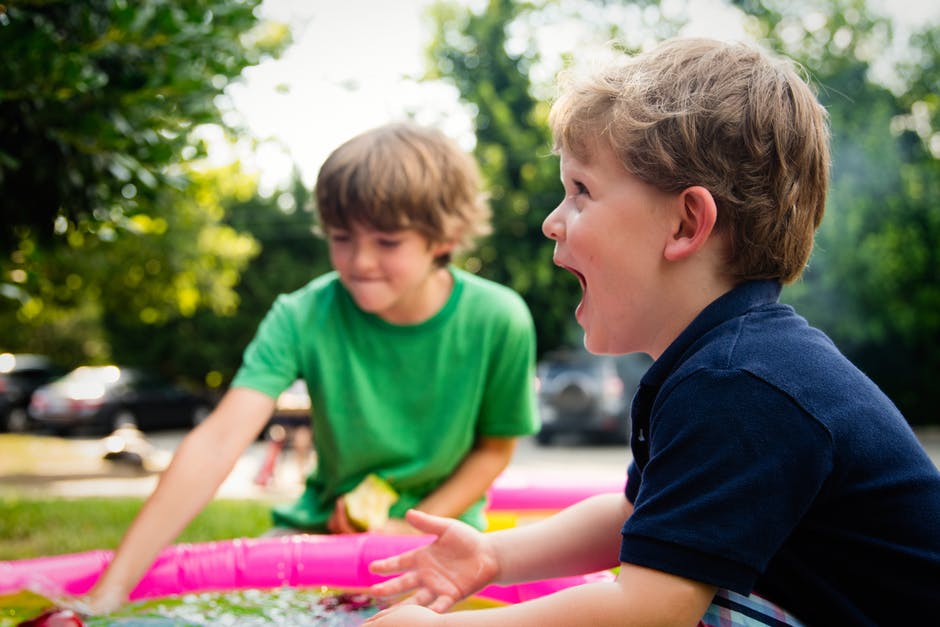 3. Fedora and T-Shirt
A fedora dresses up any outfit, and looks fantastic on pretty much anyone. Dress up an everyday t-shirt with the help of a fedora trimmed in your band of choice. Make sure to keep the rest of the outfit clean and trim, and your little guy is home free in the most comfortable dressy outfit yet.
4. Cardigan and Jeans
Dark-wash jeans are just as dressy as any other pants, and a cardigan and t-shirt make the look well-groomed enough for any event. Keep the cardigan to an understated colour, and avoid any graphic or patterned t-shirts for a clean-cut look.
5. Polo and Shorts
Summer events demand shorts; to dress them up, choose a neutral coloured polo shirt like white, navy blue, or pale blue and well-pressed chino shorts. Boat shoes are a trendy complement to this outfit, but slip-on shoes are way more kid-friendly and comfortable.
6. Jacket and Patterned Shirt
A jacket is key for creating a sharp outfit for boys. Layer it over top of a patterned button-up, and you've got a winner. A nice pair of khakis and loafers will complete this outfit!
7. Dress Shirt and Dress Pants
If the occasion calls for formal wear, kids should be able to get away with a crisp dress shirt tucked into dress pants with a belt. Anything else will quickly become wrinkled and creased anyway, so let kids be kids with this comfortable but dress-code appropriate outfit.