Photo Credit: Pixan Photography, destination wedding photographers in Cancun
A summer wedding has its perks (consistent weather, outdoor options, family and friends are more likely to attend), but it also has some drawbacks, and the weather is mostly to blame.
The heat, and especially in humid areas, can melt off makeup and fizzle hair faster than one can say, "We all scream for ice cream!" And that kind of situation does nothing for good wedding photos.
Fortunately, you don't have to let a little summer sun keep you from a warm-weather wedding or even an engagement photo session.
Put these beauty essentials into your bridal kit and guarantee a fresh-faced wedding day and beautiful photos to boot.
1. Makeup Fixer
Makeup fixers might look like inconspicuous bottles of water, but they're actually makeup miracles. Just spray on your face before applying anything else and your makeup will stay in place longer. Plus, you'll look fresh throughout the day and into the night.
2. Eye Shadow Primer
A primer is a lot like a fixer in that it secures your eye shadow for a long lasting look. Dab it on your eyelids before you put on your eye shadow, and try and steer clear from cream shadows. A powder shadow combined with a primer will last much longer and won't streak throughout the day.
3. Matte Powder and Lipstick
A dewy look is beautiful, but not when it's overrun with oil and shine. Use a matte powder all over the face, or at the very least, on your nose, forehead, and chin (the areas most likely to produce shine in photos). Relegate shine to your cheeks if you want to pull off a fresh dew look.
Same goes for lipstick. A matte formula is saturated, which means it will last longer and won't crease on the lips. If you want to add some shine, put on a light coat of lip gloss, but remember that most glosses can be sticky, so try them out and choose carefully.
4. Blotting Papers
These little beauties are summer saviors! Using one to lightly blot the face will take away oil and shine without smudging your makeup. Put them in your bridal beauty kit and use them to freshen up throughout the day.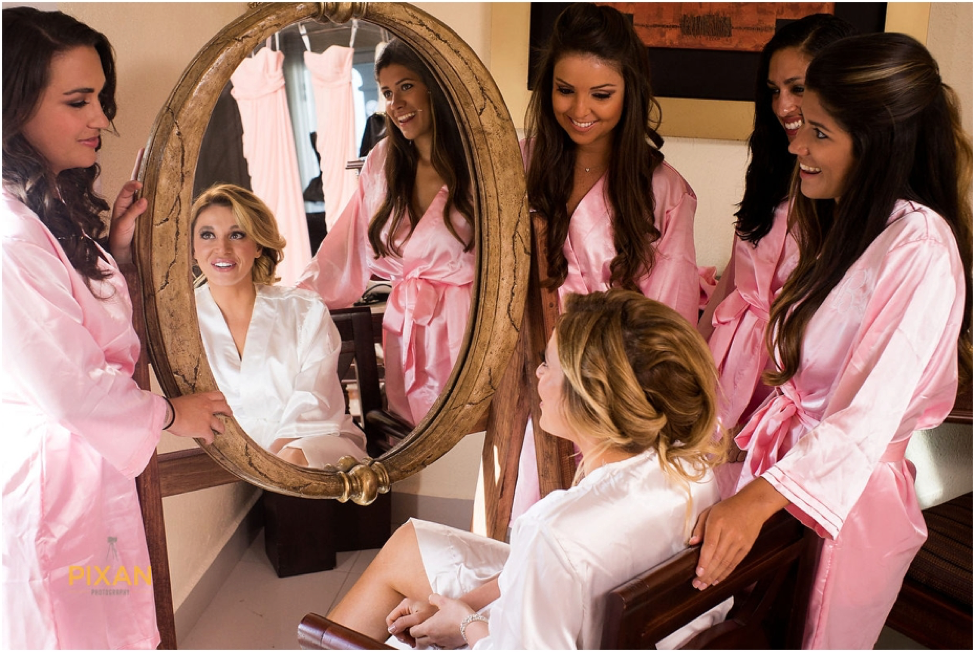 Photo Credit: Pixan Photography
5. Sea Salt Hair Spray
Having a seaside wedding or want to have some gorgeous underwater photos taken? Pack a bottle of sea salt hair spray to use either before your ceremony and photos (will give you soft beach-like waves) or after your underwater session (will ensure your hair doesn't frizz in case you want photos taken later into the evening). Even if you're not having a destination beach wedding, you can use this cool beauty tool to give yourself a beach babe hairstyle.
6. Power Blush or Cheek Stain
One of the first things to vanish in the summer heat will be your blush, so make sure it is secure as possible by nixing the cream and using a powder blush instead. Powder formulas absorb oil, keeping you fresh-faced longer. You can also blend a pink or rosy stain onto your cheeks, then dust a powder blush on top for an even longer lasting look.
7. Liquid or Gel Eyeliner
I know pencil eyeliner is so much easier to apply, but for your summer wedding and engagement photos you'll want to ace the liquid liner look (or have a professional apply it). Pencil formulas will streak, smudge, and melt in the heat, so grab that liquid liner and a how-to video and pretty soon you'll be lining with ease.
8. Waterproof Mascara
Even if you don't shed a tear (and I'm willing to bet a slice of your wedding cake you will), the heat will likely do a number on your mascara. Go the better safe than sorry route with a waterproof mascara that can stand the test of wedding time.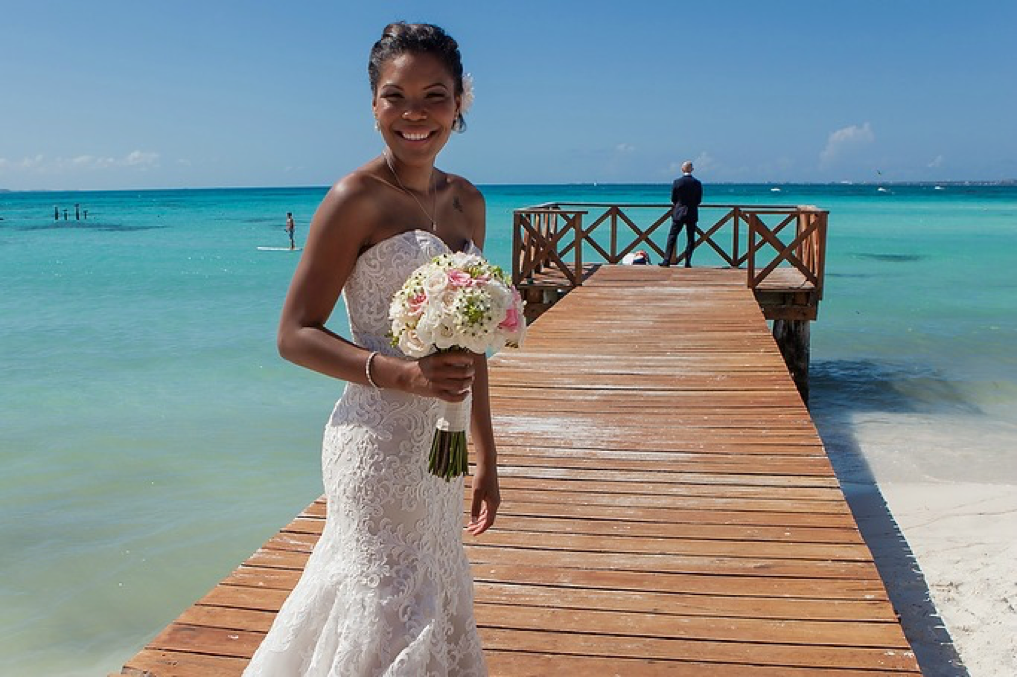 Photo Credit: Pixan Photography
9. Pomade and Finishing Spray
Whether you're wearing your hair up in a messy bun or down in loose curls, you'll want to have some pomade and finishing spray on hand for touch ups. Depending on your style, these products can help volumize, add texture, and hold curls.
Now that your bridal beauty kit is packed with these summer wedding essentials, you'll be ready for all the lights, camera, and action that comes your way!
Resources:
https://www.theknot.com/content/summer-wedding-hair-guide
https://www.wedmegood.com/blog/10-must-have-beauty-products-for-a-summer-wedding/
https://www.theknot.com/content/summer-friendly-wedding-makeup-tips