Patterns are one of the most important elements in the fashion world, allowing you to give your creations that extra touch without losing elegance and style. This is why every fashion designer should have a deep knowledge of it. Today we will talk about what the patterns are, because it is important to know them and the various types of patterns and it's high fashion, and the great beauty.
Patterns and textures are a fundamental component of interior design and fashion that, over the years, have also expanded to other areas, such as nail art. Patterns are the best allies of a fashion designer who, combining them with various types of fabric and details can make a dress a true work of art. So that's why if you've decided to realize your dream of working in the world of fashion for beauty you have to know all the patterns and we want to help you giving you all the most important information to start to understand them.
What is a pattern
A pattern is a regular pattern that can be printed or sewn onto a sartorial creation or accessory. They are characterized by one or more elements that are repeated in a predictable way. In the fashion world, patterns are used to give depth and style to a dress and for great beauty look. If an item appears on a garment, but this is not regular and does not repeat, such as in the case of drawings or images, that pattern is called a print.
Because it is important to know them
Knowing patterns is essential for every fashion designer because by applying them in the right way it is possible to guide the emotions and the state of mind of both those who wear a creation and those who admire it. The fact that patterns are predictable and often ordered makes them easy to wear and gives them an effect of order, harmony and relaxation even with particularly bright and dynamic patterns.
Moreover, although there are no rules on how to wear the patterns, which can be worn individually without special tricks, when it comes to combining patterns and prints you need to fully understand the right way to do it to give your creations visual harmony.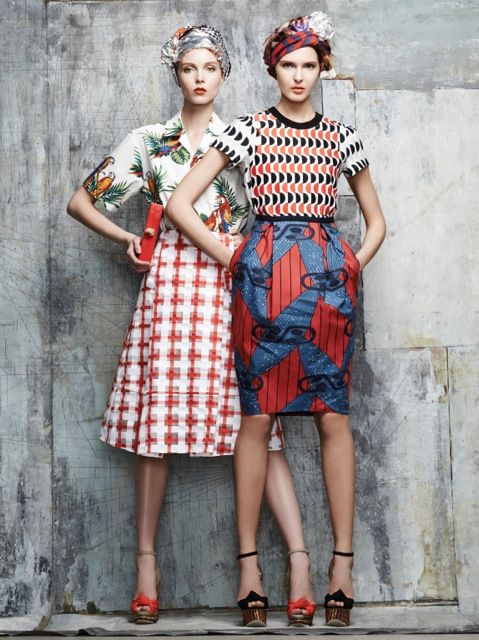 The different types of patterns
There are so many patterns which makes different beauties, some are timeless classics, which have managed to resist the changes in fashion while others are more modern. it would be really impossible to list them one by one, but most fall into these categories.
Prints
Animalier: It is one of the timeless patterns but also one of the most complex to use, the pattern recalls that of an animal's mantle like a tiger or a zebra.
Pop Art: one of the most loved textures, able to bring color and joy to any garment thanks to the cardboard designs that usually cover the whole dress or just part of it.
Geomatrici
Vichy: The vichy or checkered pattern is a simple and sober design. Although it can have very bright colors in most cases, designers prefer to maintain its sobriety using pastel colors or very soft.
Chevron: Chevron is a classic pattern, it consists of zig zag lines on a colored background where the thickness, the inclination and the color of the stripes really grant a lot of stylistic possibilities
Tartan: When it comes to tartan it is impossible not to think about the skirts of the collegiate or the famous Scottish kilts. The colors that are almost always used are red and green, sometimes blue.
Rows: The striped pattern is the joker of fashion, it's good on everything, in any color and in all seasons. A real godsend for a designer who can decide to play with the colors, the distance and the thickness of the lines.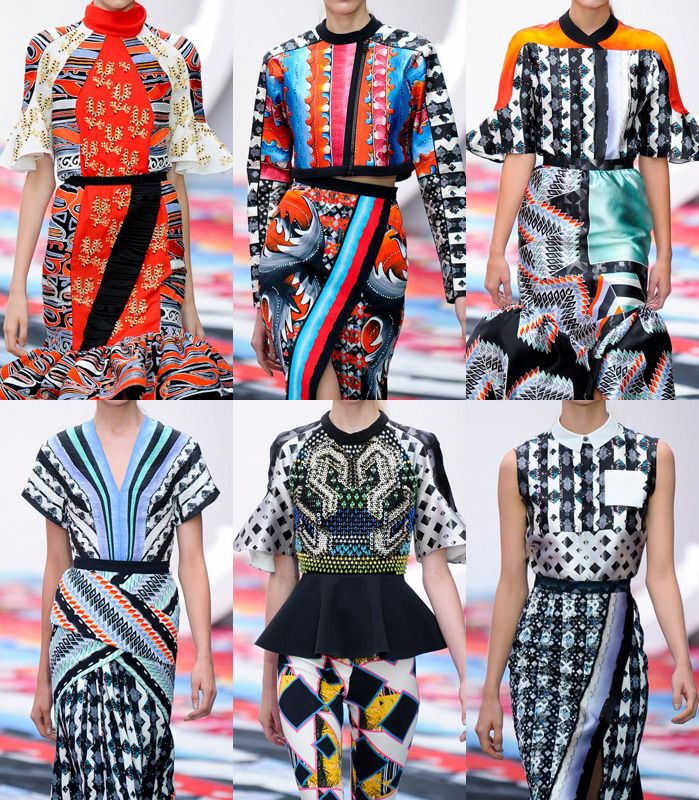 Fantasies
Floral: It is the spring fantasy par excellence that becomes in and out depending on the year. There are no real rules for the floral, the important thing is that there are many flowers.
Polka: Polka dots are probably the chic fantasy par excellence thanks to the fact of being able to be at the same time simple but extremely elegant.
Finally, If you want for beauty and fashion, also want to do it as a real professional, find out more about our Fashion Design Course.