Spring brings with it an excuse (as if we needed one) to invest in new shoes, fit for the season ahead. Forget traditional summer shoes as 2017 is all about the slide. Here are your must needs in the world of shoes...

Loafers
Loafers are everywhere, and have been for a while. We aren't complaining. These beauties look fabulous with fishnet tights under jeans or as the weather hots up, just as good bare foot. From fur lined beauties to classic loafer style, to backless slip-on varieties, this style is everywhere, and we cannot get enough. As well as different types, different shades and prints are also widely available across the highstreet, and online. Injecting a refreshing new twist on this classic shoe, blue, pink, metallic, we want them all.

Mules

Expected to be the 'it' shoe of the summer mules are seriously in, hitting the highstreet and online in various shapes and sizes. The 'barbie mule' is set to be a sure fave, recreated with a vintage feel, and stiletto heel. Whilst classic open toe, and closed toe varieties are all equally chic. What's even better is our feet won't hate us, bonus! These mule sandals from Koi Footwear are made of pure metallic beauty, poolside or pub garden, these are the perfect transitional piece to take you right through to those warmer days we are all lusting after so bad.
Kitten Heels

Whatever your feelings on kitten heels, they are back. Seen in various styles throughout shops they have firmly taken their place in footwear for spring/summer 2017. The long established problem with kitten heels is their old fashioned reputation. Often associated with women strictly 60 plus donning a pair, and designed as a training shoe in the 50's for women who couldn't quite master the art of walking in heels, kitten heels have never quite had the appreciation they deserve, until now. If Audrey Hepburn rocked them and looked chic and sophisticated whilst doing so, we certainly can have a go. Fashion has finally got functional and we couldn't be happier.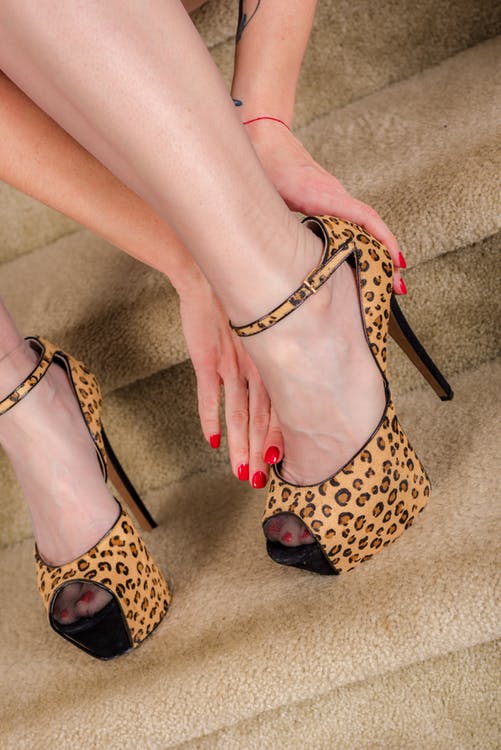 Sneakers

Sneakers are still very much in, as another year passes another it sneaker appears. This year? Replace your stan smiths or superstars with the 'new' throwback style, make way for the Nike Cortez. The clean sharp lines and versatility will be just as loved as the previous go 'it' sneaks were. Who needs strappy sandals and high heels?