Last year had the most various, mixed, colorful, and expressive styles in menswear. Outfits became a lot more amusing again. Men became bold as trends were topsy-turvy and clashing. However, style is learned and is completely subjective. The '90s were trending, same with the '80s, '70s, and even the '50s. Customizing outfits loosen up. Sportswear evolved into luxury brands.
For a normal guy, it only means that he has a lot of options. These options came from what we've had in a long time. And for this year, men's fashion will get even more exciting. In this article, we will show you some of the best-dressed men in the world and how it should be done.
#1 MICHAEL B. JORDAN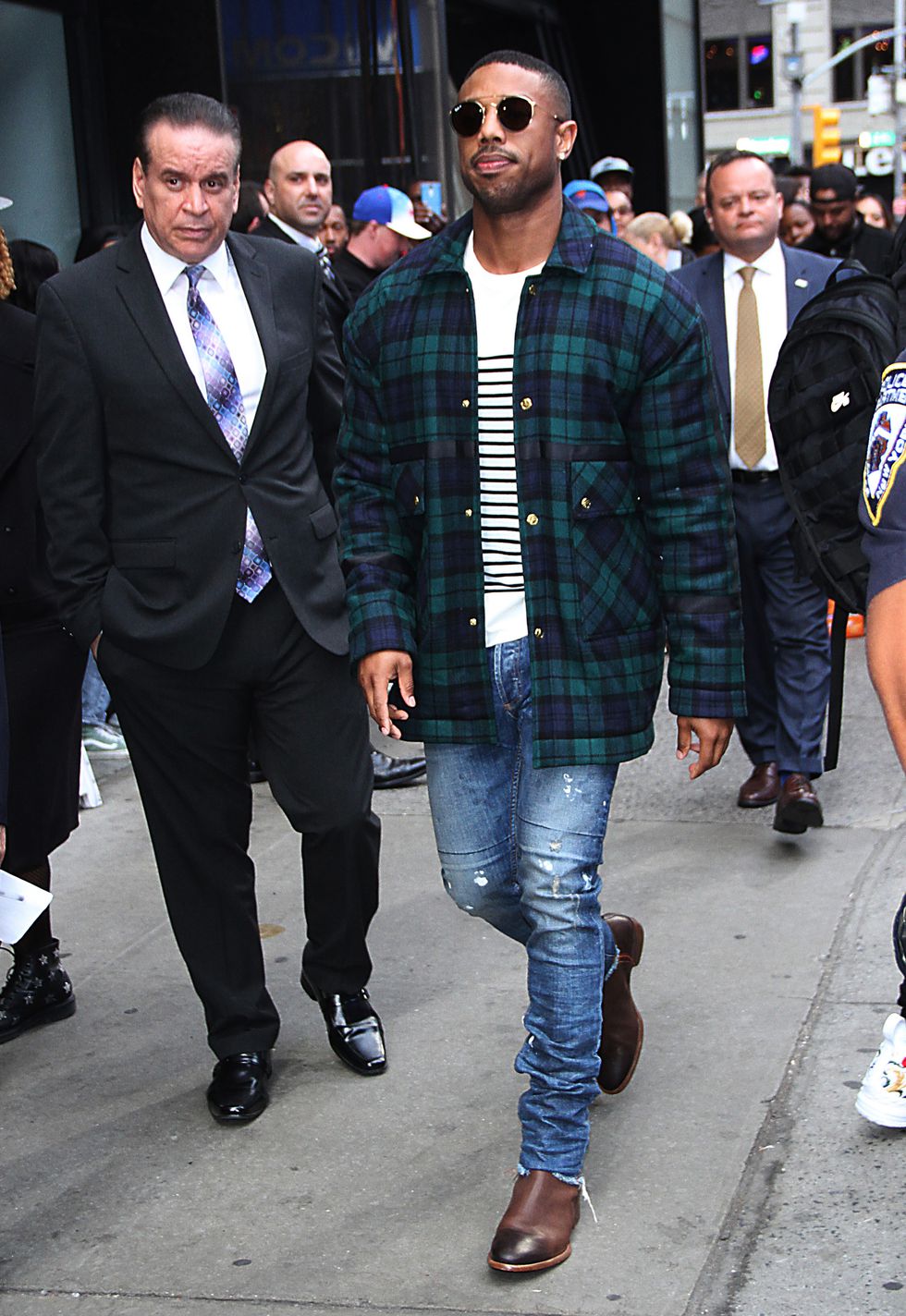 Courtesy of esquire.com
The blockbuster actor, Michael B. Jordan from a series of hits from Black Panther through Fahrenheit 451 to Creed II's success, we can really see how this is just the same for this man's style. Michael keeps his style very lowkey and doesn't like to emphasize it as some do. But he for sure made every menswear shift this year and he even became the new face of Coach this year.
If you try to observe Michael's style, you will see a pattern of bulky, colorful knits, statement streetwear, and toned-down nods to the leader of the black rights movements and exemplary tailoring. Although the idea of the chromatic colors and silhouettes that emerged in menswear might be unappealing, Michael is the guy who demonstrated that it doesn't have to be. He gets whatever he likes from trends, and creates his own style. Confidence speaks a lot about Michael!
#2 JONAH HILL
The two-time Academy Award winner, Jonah Hill has come a long way, particularly in terms of style, from his staple rodeo shirt wearing breakout in Superbad which is now trendy, and his regular fixture at award ceremonies has accomplished a simple monochrome get-up for clever occasions.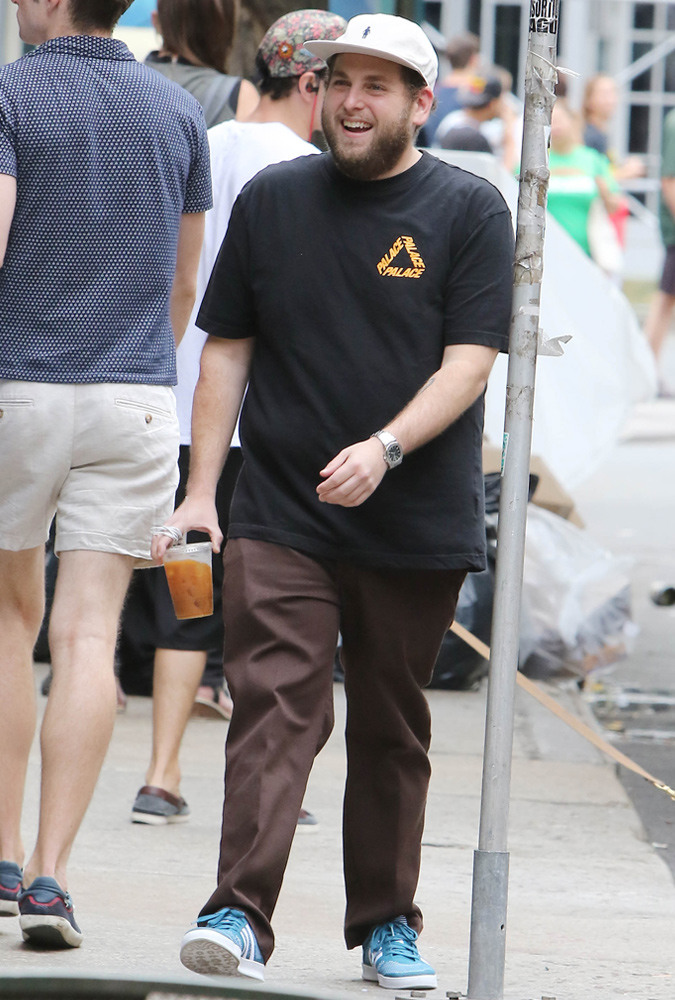 Courtesy of fashionbeans.com
Nevertheless, Jonah really standouts on the streets. He is the master of the Scumbro look, skatewear is ripped, and his awesome sneakers that are always on point topped off with all balanced out wide leg jeans and a loose varsity jacket. Jonah Hill is definitely the guy who just pull all the strings when trends were getting out of control.
#3 A$AP ROCKY
If you love hip-hop, we are sure that you also love A$AP Rocky! The artist who's just amazing in the world of high-fashion hip-hop. He is one of the inventors of the couture streetwear clothing and look that has turned out to be the modern fashion pattern over the past few years.
Courtesy of weheartit.com
Just so you know, way back in 2011, in his music video 'Peso', he sings while wrapped in a Supreme gym towel! We can say that he is starting the future of fashion. A$AP is still doing his thing, combining sportswear, with a touch of high-end fashion and his famous grills to an outstanding effect.
#4 RYAN GOSLING
Who doesn't have a crush on Ryan Gosling, right? We know that you guys have a man-crush over Ryan's wardrobe. It's like having a long-term crush and still going steady this year. Gosling has experimented with so many mid-century styles in recent years. Now his favorite style has shifted to the 1970s.
Courtesy of jetss.com
He amazingly pulls off his brown suits, inharmonious patterns, nerdy knitwear, and printed shirts. If he's not on the red carpet, we can always see him in a denim jacket and work boots. Together, the looks match well with the style of carelessness he wears with everything.
#5 KHALID
We wouldn't miss out the 'Young, Dumb, and Broke" singer on this list as he can wear a pink denim suit made by Balenciaga and make it look extremely amazing. This man boldly and constantly pushes the borderline of what your suit should look like is honestly someone everyone should be paying recognition too.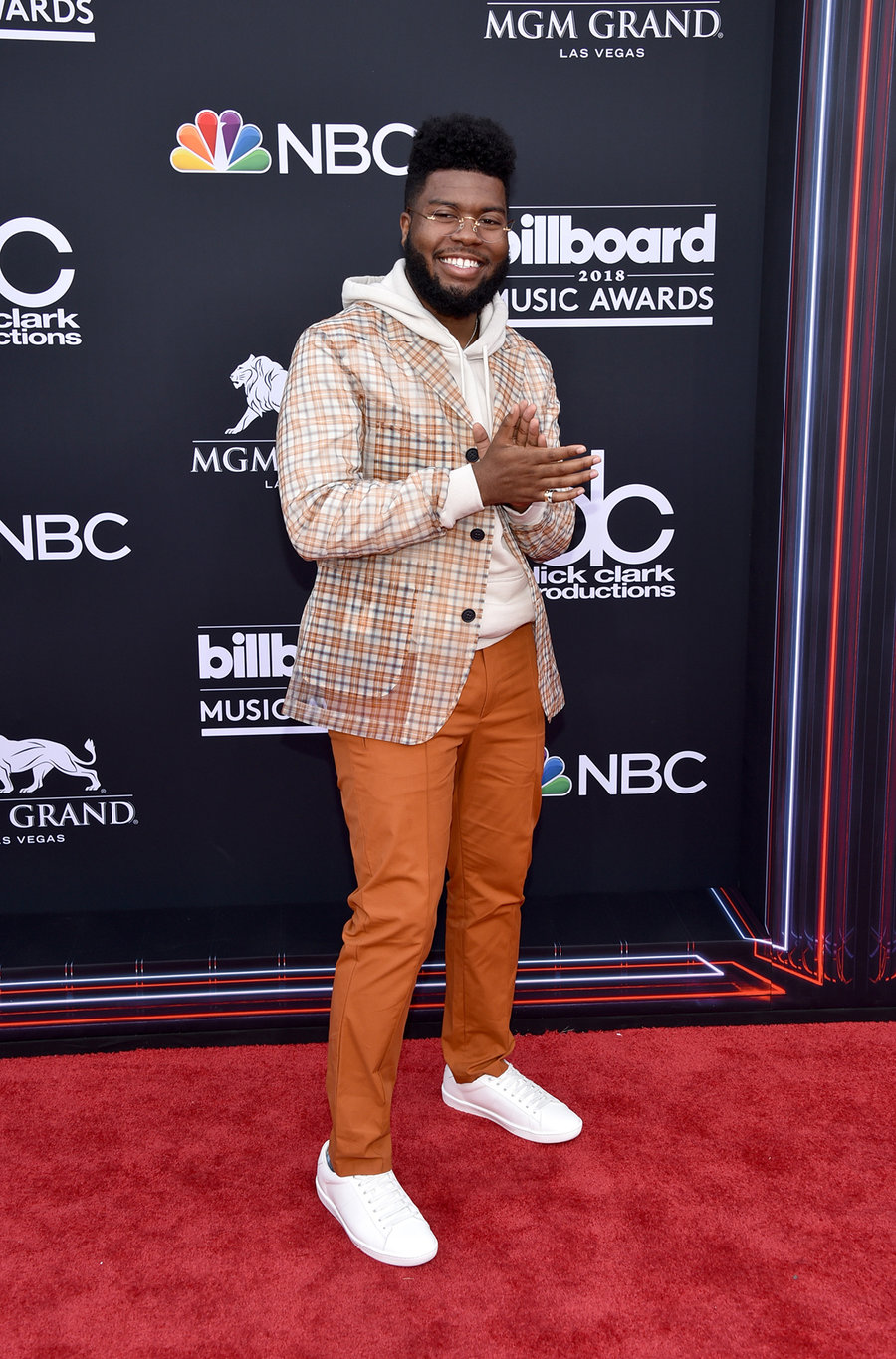 Courtesy of bruinista.wordpress.com
For the past 12 months, Khalid has been hitting the red carpet in incompatible checks, metallic suits, progressive-level pastels, double denim. Aside from he's having fun with his clothes, look at his great hair too?
So which of the five celebrities is your favorite? Which style do you relate the most? Comment them down below!